Listed:

April 10, 2012 6:29 am

Expires:

This ad has expired
Description
Hey guys!
Hope you had a great Easter holiday!
If you are buying an older car or van you take some responsibility on keeping an eye on some simple things.
This can save you thousands of dollars and actually help finishing your trip.
We have experiences with young travellers (specially girls), which do not listen to instructions
and then breaking down and losing their car and have not finished their trip.
So it is actually very important to look after your car and listen to warning signs, also look at your temperature gage occasionally, check oil levels every day when your doing big distances,water levels, tyre pressure.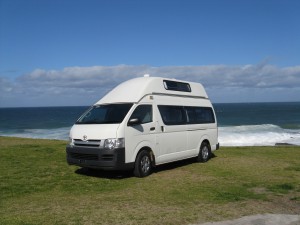 Because you are driving an old car around Australia you need to do an oil change every 5000 Km to keep the engine in good condition.
If you need more informtaions, just FREECALL Buying Campervan Sydney under 0412766616 or send us an email.
Cheers,
Your Buying Campervans Sydney – Team
Ad Reference ID: 26852066a37b1b68
5780 total views, 2 today
Toyota hiace ex-rental camper van sale - used campervans for sale australia registration: by32ph this toyota hiace ex-rental campervan for sale from travelwheels campervan sales is in top condition and can accommodate 3...
15245 total views, 11 today
Hey guys! how are you doing?  this is our first proper blog article on buying campervans sydney, hurray!!! you are looking to buy a car in australia or to buy a van in australia, but you have no idea where to start...
6086 total views, 1 today
Hey mates! you are going to buy a van in australia and you are not sure if it is better to buy a van running on petrol or diesel? buying campervans sydney has some useful information telling you if it is better to ...
5626 total views, 1 today
Hey guys! how are you doing? you want to discover real australia? then forget about buying a car or buying a van, and opt instead for buying a 4wd in australia: those vehicles will provide you with the ultimate fre...
5984 total views, 1 today
Hey guys! week-end is approaching, hourra!! you can hit the road with the camper van you just bought ;-) but after buying a van in australia, do you know how to maintain your vehicle when you travel over long dista...
5861 total views, 1 today